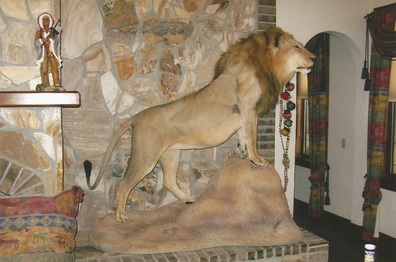 Welcome to Stoops Big Game Taxidermy, located in north/central Indiana, just a few miles outside of Lafayette, Indiana.

We have been practicing taxidermy for over 40 years. At Stoops Big Game Taxidermy, taxidermy to us is a work of art, mixed with our passion for the finest detail in the mount and capturing the fond memory of your hunt. We are very diversified in all areas of taxidermy, ranging from small game to large African Safari. There is no job too large or too small for us. Please come to the shop to visit and experience our 1,500 square foot showroom, full of a variety of wonderful mounts that we have done.

Stoops Big Game Taxidermy is proud to announce that we are officially booking hunts across the globe. We cover a vast range of hunts and territory. Our aim is to accommodate all hunters in every class. Ranging from a novelist to a professional looking for high-end hunt, from luxurious and fully accommodated to the rough and tough pack-in and bush hunts. We have a hunt that will suit your every need. Thanks for visiting our site and we hope to accommodate you on your next adventure! Please contact me for more information.









---
Proud sponsor of: